After the loss of my mother, I was inspired to start writing a book entitled I Didn't Know What To Say. After receiving many sympathy cards from people, I realized how difficult it could be to find the words to express concern, hope and support for someone when they have lost a loved one. So I started collecting inspirational and thoughtful messages my friends and family had sent to me over the years. This site is inspired to help us all find the words to assist our friends and family members through a great loss when we don't know what to say.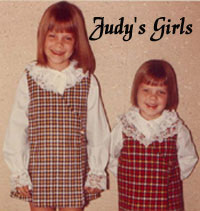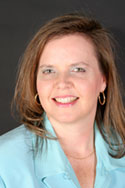 About Lori Pederson
Founder of I Did Not Know What to Say.com and Grief Educator
I Didn't Know What To Say.com was created to inspire and provide you with tools to assist a friend or family member through the grieving process.
My expertise comes from those experiences that only life can provide. Over the past 20 years I have lost many family members and several friends. Namely, my mother who died when she was 50 from ovarian cancer, my aunt Pam, who died two weeks after my mother in a fatal car crash, my aunt Carol, who died from melanoma, my grandfather Ted from bone cancer, my friend Dan at age 28 who died from a rare form of abdominal cancer, my grandmother Lillian, who died from breast cancer, my grandfather Magnus- bless him to be the only one who has died of old age at 98, my pets Red, Jonathan and Harley, and several friends and colleagues along the way. I am no stranger to loss nor is my family. I mention my loss to acknowledge that what I write is from the heart and from true-life experience.
In addition to my many life experiences, I hold a Master's degree in Human Resource Development from The George Washington University and a Bachelor's degree in Psychology from California State University at Northridge. I have presented workshops in the area of active listening, handling life's transitions, and leadership development for over twenty years and have extensive experience mentoring and coaching young adults. I am also currently studying with the Grief Coach Academy.
Throughout my life I have been blessed with many friends and relatives that were there for me as I went through the process of grieving to healing. Their thoughtfulness has been an inspiration to me and I hope to you as well.
I have learned over the years that although people want to support a grieving loved one, they often don't know where to start. I Did Not Know What To Say.com was created out of my passion to assist people find the words when they don't know what to say or how to be supportive.
I welcome you to share your experiences and inspirational messages. As we receive new submissions we will be posting them on the website.
The smallest of gestures can make a big difference in someone's life. My hope is that our site will inspire you to make a difference in the lives of those around you.
With Love and Gratitude,
Lori
---
Telesummits


Listen to Lori Pederson's Interview
Recent Press Coverage & Articles

We would like to express our deep gratitude to the many newsletters, blogs and websites that have featured our website.
As Seen On:
October 2014 - 10 ways to help a grieving loved one
by Lori Pederson

We are very honored to be included in reimagine's online magazine.

Reimagine is a new online platform for people who have been touched by cancer. Reimagine's digital health and wellness magazine features stories, videos and images to inform and empower readers. In addition to the magazine, the foundation of the company is education. Reimagine teaches online classes with live teachers so you can learn skills to take your life back from cancer.




---

We are honored to be included as one of the 17 Speakers at the
Grief Healing Telesummit!

Listen to Lori Pederson's interview


---

Creating Calm Network Broadcast Group


The Grammar of Grief

with Uma Girish
Interview with Lori Pederson: What to say (and not to say) to someone who is grieving - August 20, 2014 - Click to Listen


---

Learn what you shouldn't mention to someone going through a loss
by Laurie Sue Brockway


Thank you Laurie Sue for including us in your article!



---




October 2011 - Lori Pederson featured on page 71
We would like to express our gratitude to Lexie Brockway Potamkin for including us in her newest book "What is Death".

---
October 5, 2010 - What to Say… When You Don't Know What To Say featured on
Storybooks for Healing


February 2010 - Lori Pederson, Founder interviewed by Jill Rheaume - Stress and Dealing with Loss featured on www.ourstressfullives.com.
May 7, 2009 - What to Say... When You Don't Know What To Say featured in Life Preservers - In The Flow newsletter.